Pagi ini gue dibangunkan dengan suami yang sibuk mondar-mandir dan suara kromprangan di dapur. Dengan kepala yang agak berat dan leher yang masih seret karena kebanyakan batuk, gue mencoba bangun dan berjalan ke arah dapur. Penasaraaaan, suami lagi ngapain sih kok kayaknya ribet bener.
Ketika gue buka pintu dapur, ternyata Bubu lagi ngaduk adonan yang bahan-bahannya terlihat familiar. Telur, susu, mentega, tepung cukup membantu gue menebak menu sarapan hari ini. "Mau bikin pancake ya Bu?" tanya gue yang dijawab dengan anggukan dan tambahan "iya, aku mau bikin pancake pakai mushroom sauce". Hmm okaaaay. Pas ditanya, kok tumbenan? katanya dia tiba-tiba kangen pingin makan pancake mushroom sauce ala ibunya. Hooooooh.. begituuuh.
Gue yang emang lagi ga mood banget bikin sarapan (dan emang paling jarang sarapan juga) tentunya bahagia banget lah suami udah inisiatip tinggi mau mengemban tugas sebagai koki. Apalagi saking semangatnya, Bubu juga ga keberatan musti jalan ke mini market dan beli beberapa bahan yang memang ga tersedia di rumah. Oh well.. mumpung lagi mau, saya nikmati sajalah. LOL.
Seluruh proyek pembuatan sarapan bisa dibilang 95% hasil kerja suami. Gue cuma bantu masak lapisan pancakenya aja sementara sisanya Bubu bikin sendiri. Selama acara memasak itu gue cuma bisa mesem-mesem ngeliat cara kerja suami yang berusaha ngopi resepnya to a T, sampe detail banget semua diikutin, tapi setelah itu masakannya ga dicobain sama sekali. Hahahaha.. Pokoknya percaya aja apa kata resepnya ya sayang? Hihihi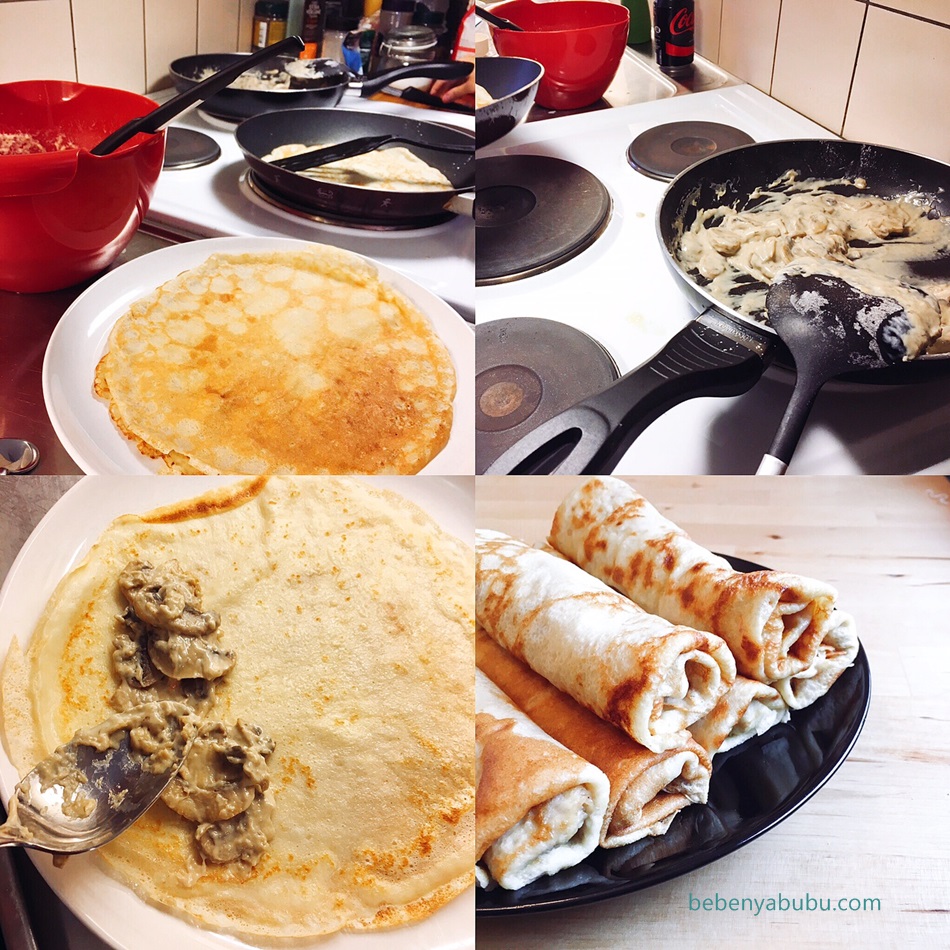 behind the scene
Hasilnya???
Enaaak!
Beneran deh. Dan ini bukan karena ga enak hati udah dimasakin loh. Suweer. Memang sih belum 100% sempurna karena yah namanya juga percobaan pertama. Saos jamurnya terlalu kentel karena suami kebanyakan ngasih tepung (salah baca resep kayake doski). Tapi selain itu, it was actually not bad. Yummy malah.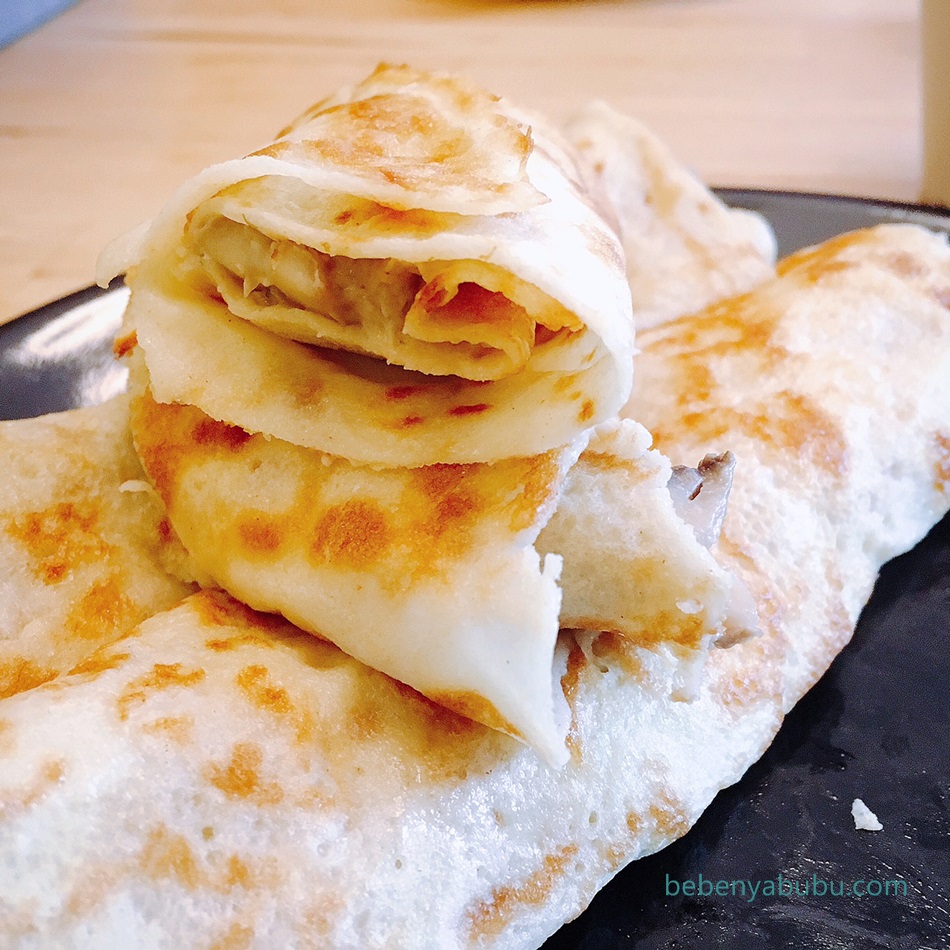 lain kali suami mau bikin saos jamurnya lebih cair supaya kalo dipotong gini, netes-netes bikin tambah laper..
Suami yang ngerasa puas dan bangga dengan hasil masakannya ga berenti memuji dirinya sendiri. Bahkan meminta gue untuk foto-foto semua step yang dia lakukan supaya terlihat lebih nyata. LOL. Semoga sih dengan hasil yang memuaskan ini kegiatan bikin sarapan ala suami menjadi kebiasaan yang dilakukan setiap wiken. Yah itung-itung gue bisa istirahat sedikit.
Minggu depan kangen masakan mamamu yang lain ya Bu.. Hahahaha..

PS: Sengaja pakai keterangan Part-1 di judul karena ngarep bakalan ada Part-2, 3, 4, 5 dan seterusnya.. Hehehehe