Akhir-akhir ini nona kecil lagi terkena sindrom "mama-aku-maunya-nempel-sama-mama-aja-24-jam-sehari" alias nemplok mulu sama emaknya ga mau lepas. Ga paham juga fase ini muncul dari mana dan apa penyebabnya (mungkin memang lagi pas umurnya begitu ya?), cuma hal ini cukup membekas perih di hati papa Bubu yang setiap kali nyoba gendong anaknya atau ajak main ketika gue menghilang sebentar ke goa (kamarnya Jo) untuk ngedit foto atau browsing (read: online shopping, LOL), eh anaknya malah nangis jerit-jerit pilu sembari gedor-gedor pintu kamar tempat gue bersembunyi.
Karena itulah, dalam rangka usaha mempererat hubungan kedua orang terfavorit gue ini, hari Jumat kemarin kami bertiga jalan-jalan ke taman dekat rumah untuk main dan menikmati waktu liburan bersama. And it seemed like the universe was on my side, because even tho it was a bit cold (8-10°C only) but the sun shone so bright and warm. Perfect for being out and play.
Di taman, Jo nyobain beberapa mainan yang tersedia, seperti ayunan, kuda-kudaan, dan perosotan. Ga lupa pastinya si kecil nyoba "lari" bolak balik di hamparan rumput dengan umpan hp bapaknya.. muahaha. Selama sesi bermain itulah papa Bubu bertugas penuh nemenin Jo. Dari dorongin Jo di ayunan, jagain selama anaknya unjrak-unjrakan naik kuda-kudaan, pegangin di perosotan, dll. semua tanggung jawab doski. Mamanya? cukup bertugas sebagai tukang poto aja.
Alhamdulillah pulang-pulang dari taman terlihat ada sedikit perubahan di antara mereka berdua. Ya tetep sih Jo-nya masih clingy terus sama mamanya macam anak kangguru. Tapi setidaknya kali ini kalau mamanya ngilang bentar, si kecil ga langsung jejeritan, mukulin pintu kamar dengan muka mengenaskan. Sepertinya orang dua ini hanya butuh waktu dan kesempatan untuk bisa lengket macam perangko dan amplopnya.
Semoga kalian berdua makin hari makin akrab ya, jadi mamanya bisa sering-sering ngabur online shopping dengan khidmat dan tenang, tanpa takut pas fokus bayar-bayaran tiba-tiba pintunya digedorin dari luar kayak lagi dikejar debt collector..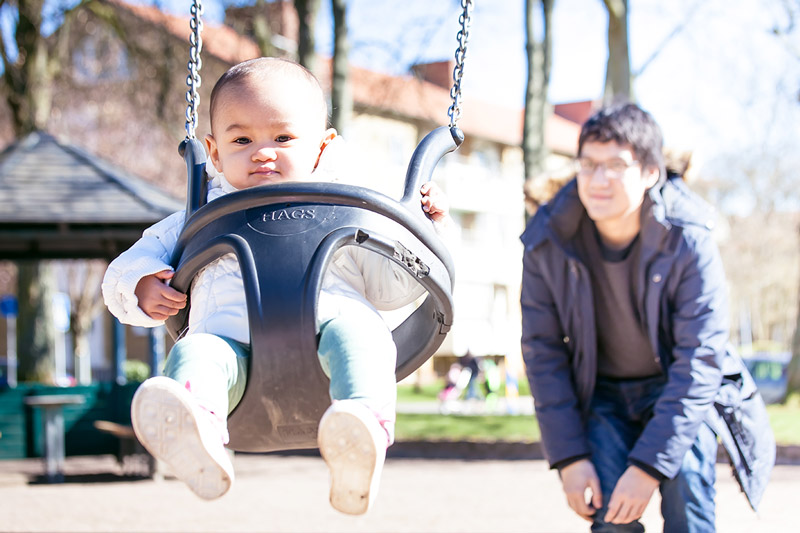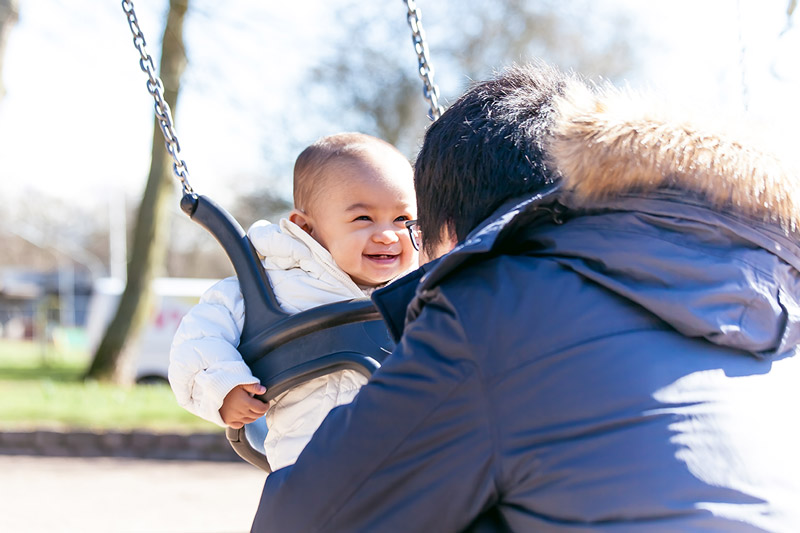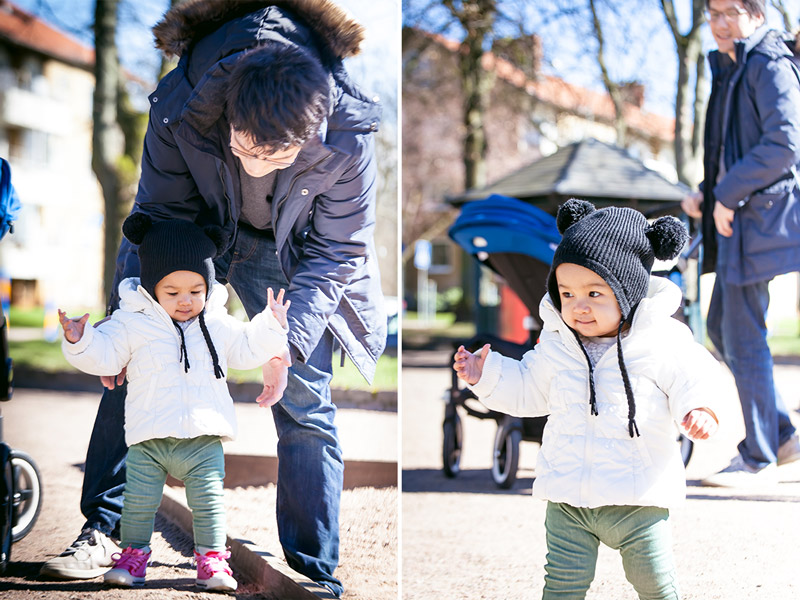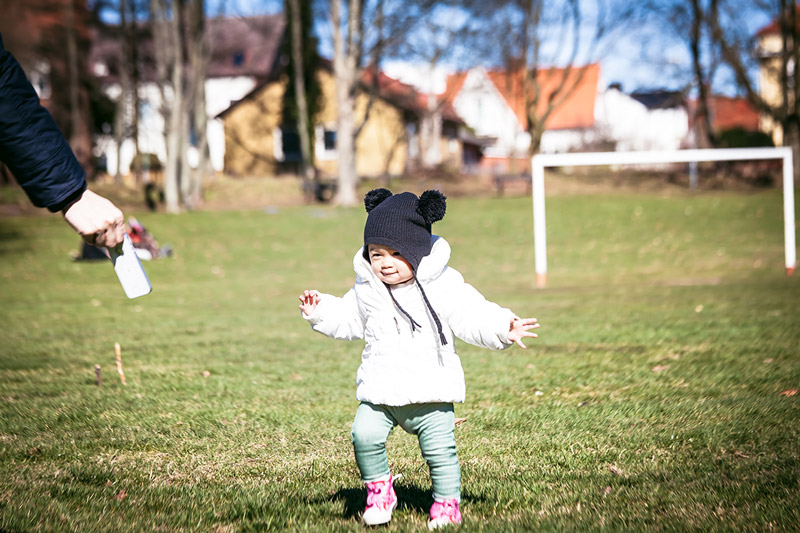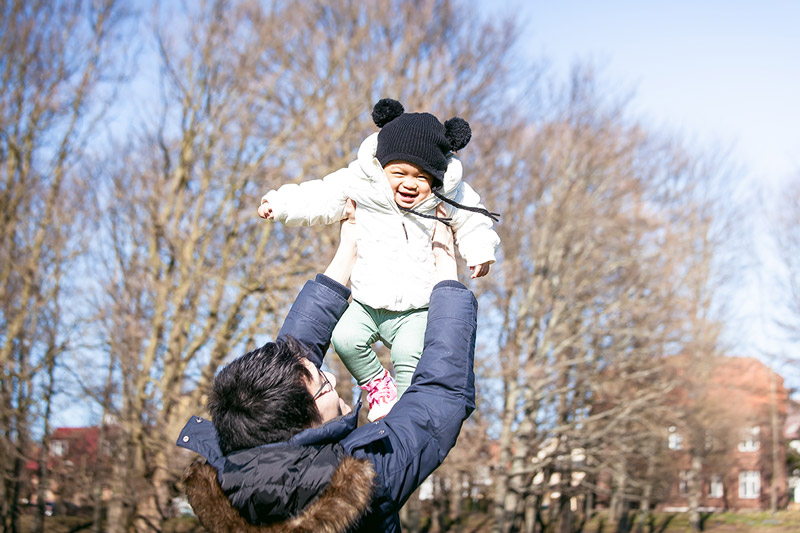 Dear Jo, I know he doesn't show it much, but I hope you realize that he's always there to catch you before you fall, to lift you up when you're feeling down, to help you reach for the sky and to watch over you even when you don't see it.