[pullquote align="left"]"Fall has always been my favorite season. The time when everything bursts with its last beauty, as if nature had been saving up all year for the grand finale." ― Lauren DeStefano, Wither[/pullquote] Wiken kemarin kami minjem mobil lagi karena mau berkunjung ke rumah temennya mertua di kota Kristianstad yang lokasinya sekitar 1½ jam perjalanan naik mobil dari Helsingborg.
Berhubung untuk ke sana ga bisa capcus lewat jalan tol, jadi kami harus ambil jalur biasa yang ngelewatin kota-kota kecil dan wilayah pedesaan. Aku suka banget lewat jalan-jalan kayak gini. Karenaaaaa.. jadi bisa liat pemandangan yang cakep buangeeeeeet. Ya kayak gini lah kira-kira.. Oren dimana-mana.. huaaaaah..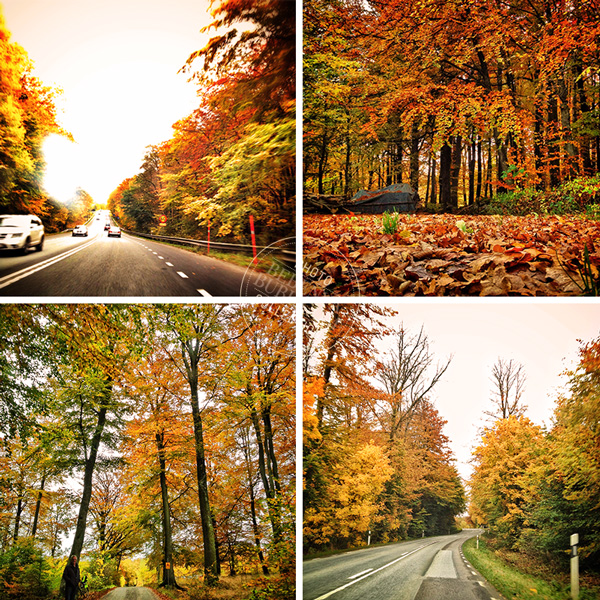 Kami juga nyempetin mampir dulu ke rumah musim panas-nya teman ibu mertuaku itu, yang ternyata punya halaman belakang luaaas banget penuh pohon-pohon besar lengkap dengan daun-daunnya yang udah berwarna kuning. O__O Huaaaa.. kereeeen!!!! Langsung lah aku gegoleran di tumpukan daun-daun dan foto-foto pake hp. Sayang ga bawa kamera, pasti bisa lebih ok lagi nih gambarnya..
Haaaah.. musim gugur itu emang cantiiiik banget yaa.. aku sukaaaaa
* * * *
PS: hasil foto-foto waktu musim gugur tahun lalu bisa diliat di sini.. ^__^