Welcome to another edition of Weekly Photo Challenge. This week theme is SIMPLE and ironically it's not simple to define simple.

Me myself felt a bit perplexed when I saw what the theme and then looked around my picture. Everything seems too crowed or doesn't have simple written all over it.. But after a while, I chose this picture.
I took it last year when I walked around Turning Torso in Malmö. I noticed these cute ducks walking around together on ice. It just super sweet that they walked together just the two of them..Is it just me, but I felt that this pic can describe what simple is. Simple picture with a simple feeling you got from it..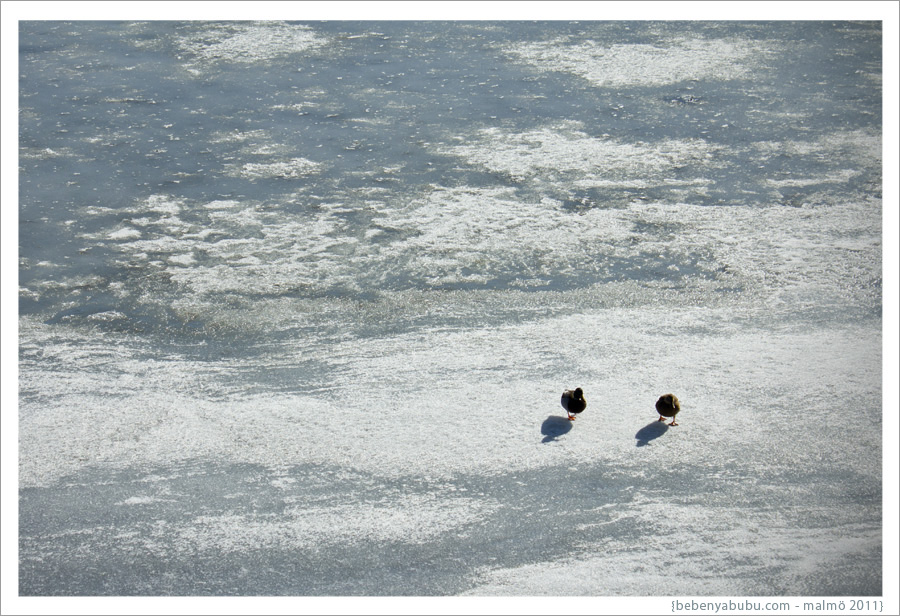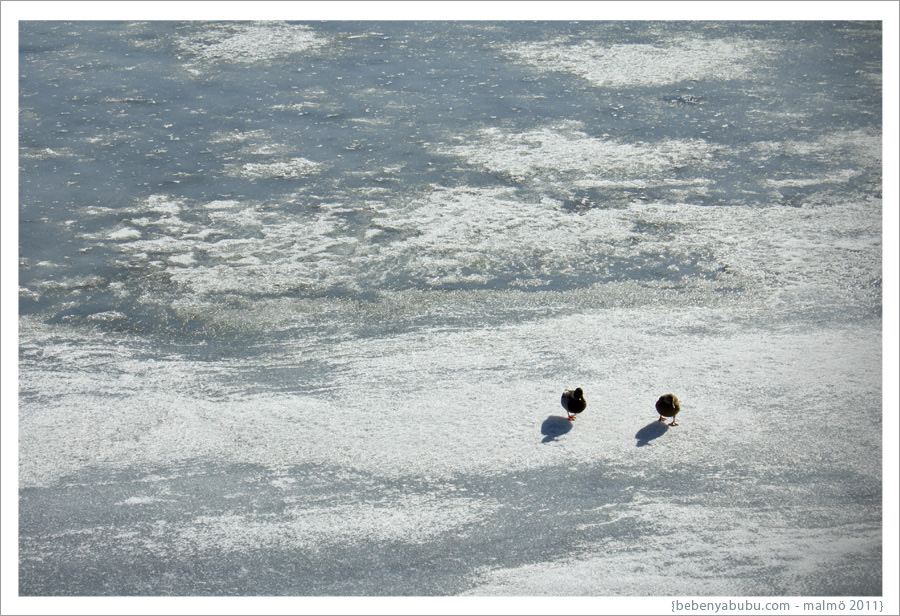 Ok, enough for me blabbering… Hope you all like it…