Kayaknya hampir semua orang tau tentang cerita yang satu ini. Kisah cinta segitiganya Bella, Edward & Jacob – manusia, vampire & werewolf (or shape-shifter to be exact).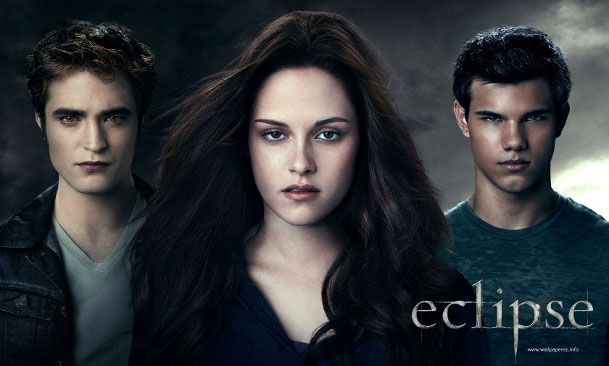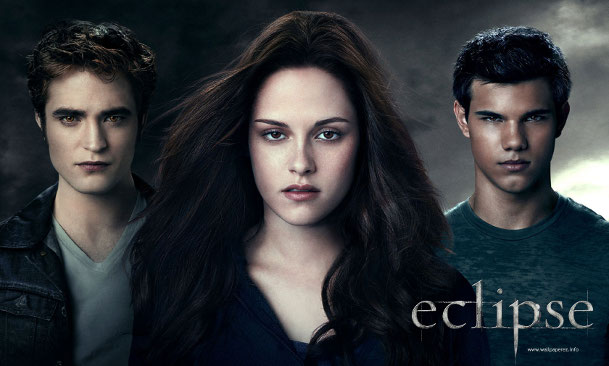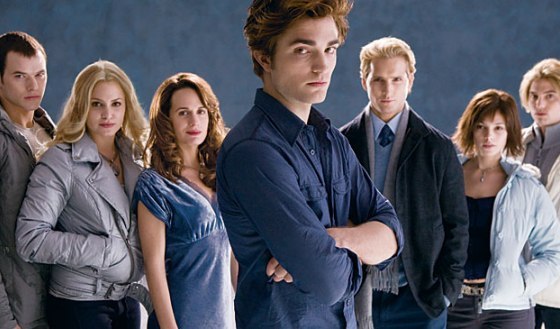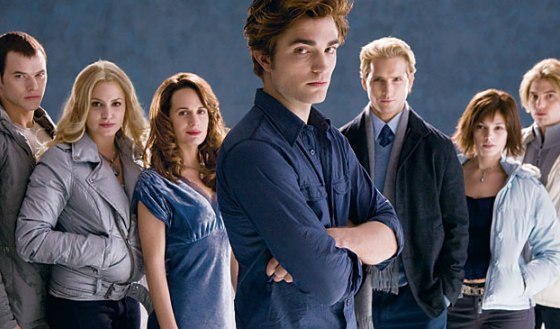 Gw sendiri sebenernya dalam posisi labil kalau ditanya apakah suka sama Twilight Saga. I love it but I kinda hate it also.. Bikin galau lah pokoknya *eh*
Pertama kali nonton Twilight waktu Two Moon udah beredar lama. Telat banget. Pas nonton Twilight cuma mikir idiiih, ni film apaan sih? Rada gajebo deh.. Serius ga suka blass.. Bagi gw aneh aja ceritanya ditambah make-up pemainnya yang ga natural dan matanya si Edward kayak kesakitan pakai kontak lens kelamaan. Tapi walaupun udah kayak gitu tetep penasaran nonton New Moon. Setelah New Moon baru kepikiran hmm.. not bad.. Lebih bagus dari yang pertama lah.. mungkin pengaruh si Jacob jarang pake tshirt juga kali yaa?? *nyamperin tv* *megang2 dadanya jacob*
Gw tau kalau ga fair untuk nilai cerita dari sebuah film yang based on a novel itu jelek sebelum baca bukunya dulu. Akhirnya daku beli 1 pak Twilight Saga dan selesai baca semuanya dalam waktu 1 ½ minggu. Maklum waktu itu baru jadi pengangguran abis resign. Jadi ga ada kegiatan lagi selain baca2 aja deh. Setelah baca buku2nya, pendapat gw tentang ceritanya sedikit berubah. Lumayan lah.. setidaknya semua lebih "masuk akal" daripada yang gw liat di film dulu. Lebih jelas alasan kenapa si Bella ngerasa segitu cintanya sama si Edward and vise versa. I decided to rewatched the first movie.. kebetulan di Star Movies waktu itu lagi ditayangin juga. Karena udah tau keseluruhan ceritanya, film itu jadi lebih mudah diterima oleh kepala walaupun tetep berasa aneh.. Apalagi sekarang mulai demen sama si Robert Pattinson karena nonton Remember Me. hmmm.. yumm..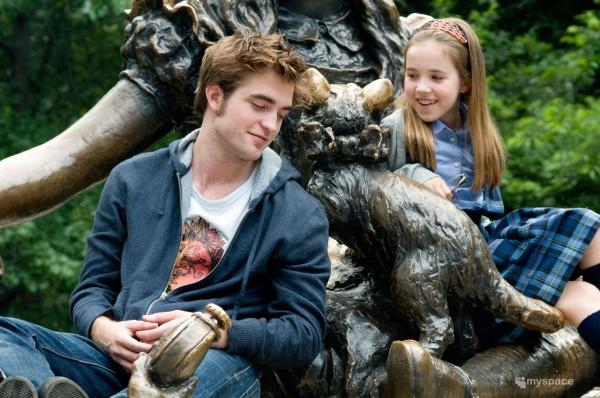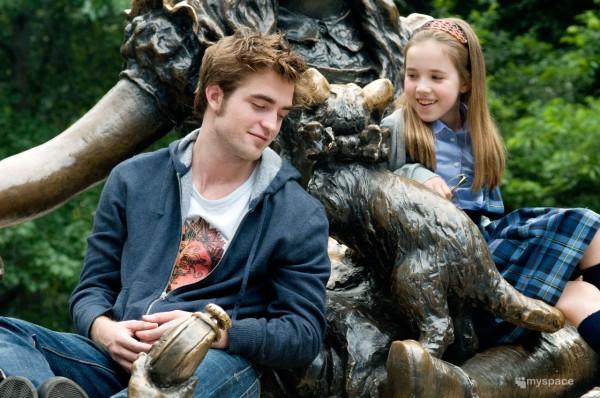 Pas Eclipse di rilis, gw nonton sampai 2x di bioskop.. hahahaha.. Bukan gara2 ceritanya juga sih (walaupun eclipse adalah buku favorit gw dari seluruh Twilight Saga) tapi difilm ini si RobPatz nauzubillah gantengnya.. *ngelapiler*. Kok ya bisa manusia tampan banget gitu… *elus2perut* *loh*
Sekarang penasaran sama Breaking Dawn. Jujur nih.. I hate the book… Ceritanya panjang banget tapi penyelesaian dari konfliknya ga seimbang sama semua tension yang udah dibangun dari awal. Masa udah sibuk persiapan mau perang dll.. pas beneran hari H-nya cuma ngobrol aja… Trus abis itu lawannya pulang.. &#/(&/%/&"¤##!#" grrrr… Serius pas baca kecewa berat. Rasanya pingin gw lempar tuh buku saking gemesnya. Semoga nanti filmnya lebih seru deh dari itu, apalagi dibagi jadi 2 part kan?
Kemarin baca dan nonton ulang Twilight lagi. I hate it.. Entah kenapa jadi meratiin detail2 kecil yang akhirnya jadi bikin sebel sendiri sama buku & filmnya.. ih sumpah deh gw labil banget.. hahahaha..
In the end.. I still can't make up my mind between love it or hate it.. I guess it will remain a mystery..
* * * *
Buat bonus, aku kasih  Breaking Dawn official trailer… So far.. not bad..
httpvh://www.youtube.com/watch?v=sIpeBi6SG4A&feature=player_embedded