Rasanya udah bukan rahasia lagi kalau gue termasuk yang suka narsis di Instagram. Kalau lagi ada kesempatan keluar rumah, mumpung muka dan baju rada rapian, gue selalu suka nyolek-nyolek suami untuk bertidak sebagai #instagramhusband dan bantuin motoin istrinya. Tentu aja permintaan ini ga selalu disambut gembira sama suami. Kalau lagi mood, doski dengan senang hati motoin, bahkan kasih input latar yang bagus gimana. Kalau lagi males (dimana lebih sering ini kondisinya.. hahaha), ya motonya sambil lalu aja. Yang penting tombol shutter di HP udah kepencet 1000x, urusan hasil jadinya kayak apa ya bukan urusan dia lagi..

Nah, semenjak ortu tinggal sementara di Swedia beberapa bulan ini, tugas fotoin secara perlahan beralih dari yang sebelumnya di suami jadi ke bokap. Bukan karena bokap lebih legowo "dikerjain" anak perempuan sulungnya ini. Tapi gara-gara sekarang kalau pergi lebih sering keluarnya bareng ortu dibanding suami. So yeah.. I got myself an #instagramdad. Ho Ho Ho..
Tentu ajaaaa… kegiatan minta poto-potoan ini ga hanya berlaku satu arah aja. Bokap pun kalau lagi keluar mood turis-nya selalu minta gue motoin beliau di depan landmark-landmark kota/lokasi yang kami datangi. Cara kami saling minta fotonya pun mirip. Kami berdua udah ngeker dulu maunya gimana anglenya dan pihak yang pegang kamera tinggal cekrek doang. Like father like daugther banget deeeh.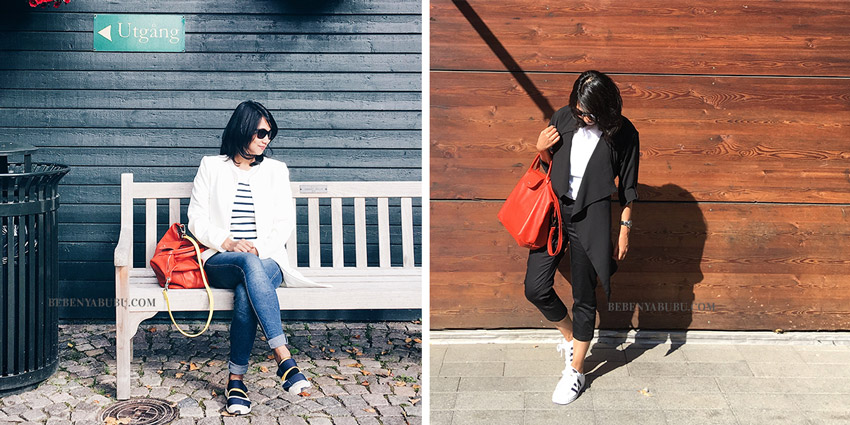 hasil karya foto #instagramdad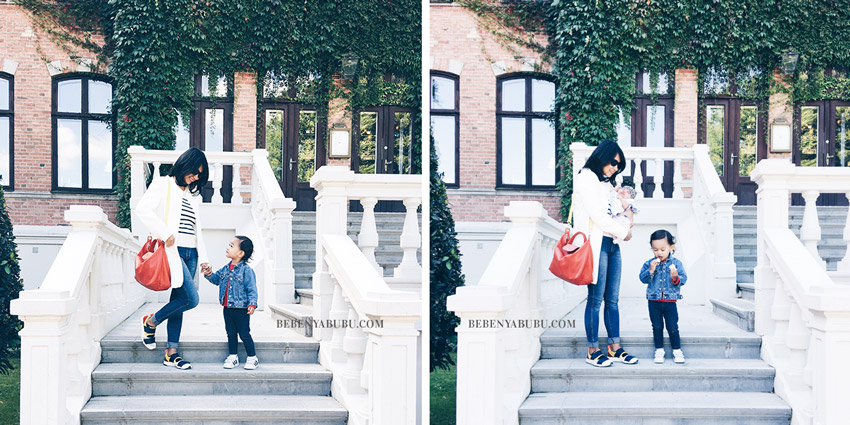 Mumpung ada kesempatan foto bareng bocil-bocil. Sayang kurang ada papaBubunya aja niiiy
The thing with #instagramdad, fotografernya ga bisa dibully kalau lagi motoin.. Hahahaha. Kalau sama suami kan gue masih bisa minta "Bu begini dooong, Bu begitu dooong" tanpa ada rasa segan. Paling kalo udah sebel ya suami main ngeloyor pergi ninggalin istrinya. Nah kalau sama bokap pan aku takuuuut. Takut kualat! hahahaha.. Jadi kalau misalnya beliau baru moto bentar trus bilang "Udah!" ya aku langsung mengkeret nurut deh, ga bisa protes.. Daripada dikutuk jadi kutu. LOL..
Haaaaah.. besok-besok poto dimana lagi yaaa.. mumpung lagi banyak fotografernya nih.. *langsung pupuran*.