Tanggal 10 Oktober kemarin gue dan Bubu merayakan hari jadi perkawinan kami yang ke empat.
Empat tahun… damn! ga berasa, cepet juga yaaa.. ckckck..
Well eniho, setelah belajar dari perayaan enipersari tahun-tahun sebelumnya yang adem ayem, tanpa ada event spesial (paling banter ya masak sesuatu yang agak beda), tahun ini pun gue ga berharap banyak. Bisa keruntelan bertigaan seharian juga seneng kok. Serius..
Eh ternyataaaaa suami udah nyiapin kejutan manis. Di hari itu dia niatan ngambil cuti supaya kami bisa jalan-jalan bareng. Huaaaaaaa.. *kecup basah buat Bubu*.
Destinasi liburan singkat kami ga jauh dari rumah, cuma nyebrang ke Copenhagen aja. Kebetulan emang udah lama banget ga kesana dan pas juga di taman bermain Tivolinya lagi ada perayaan Halloween yang memang udah gue tunggu. So, let's go!!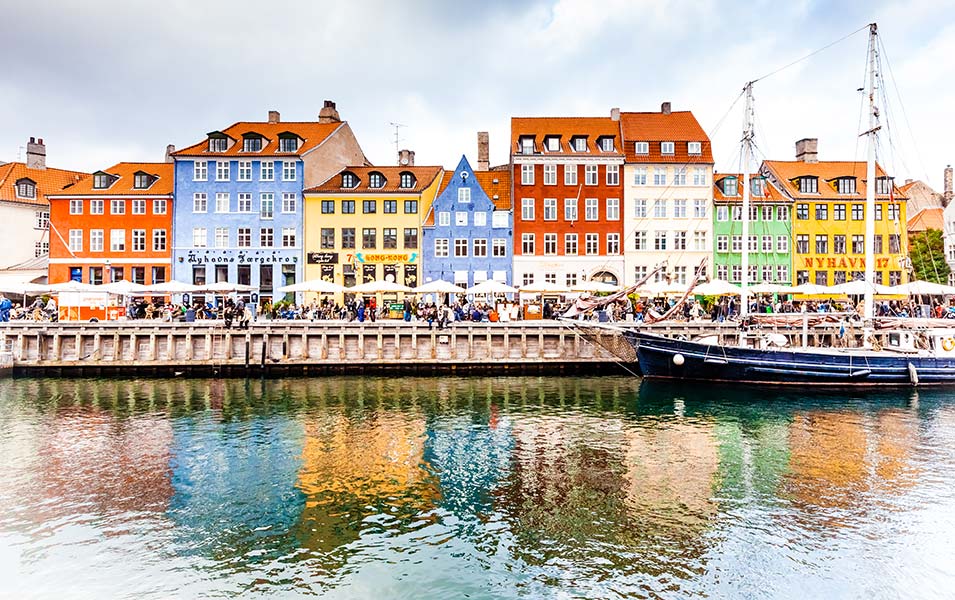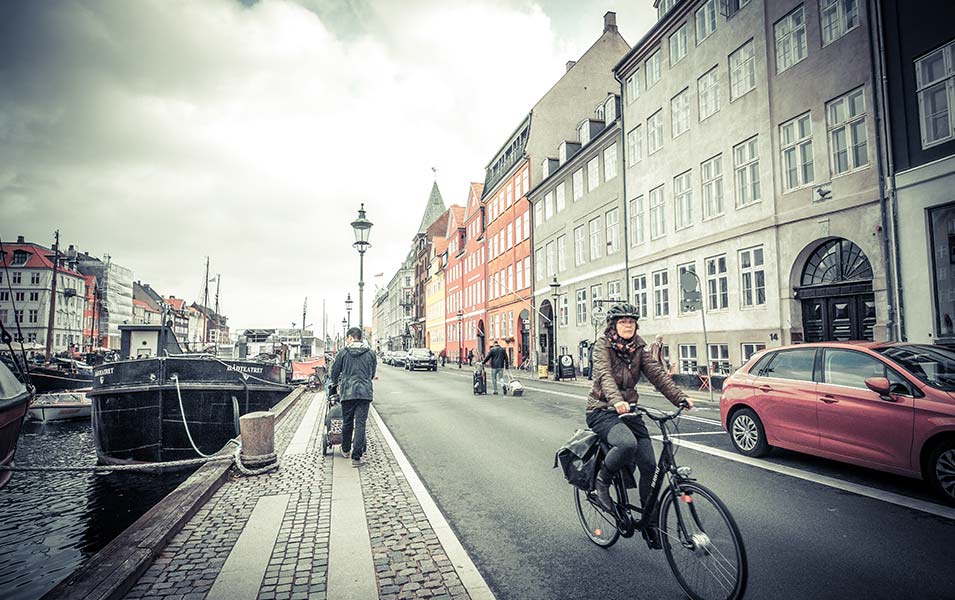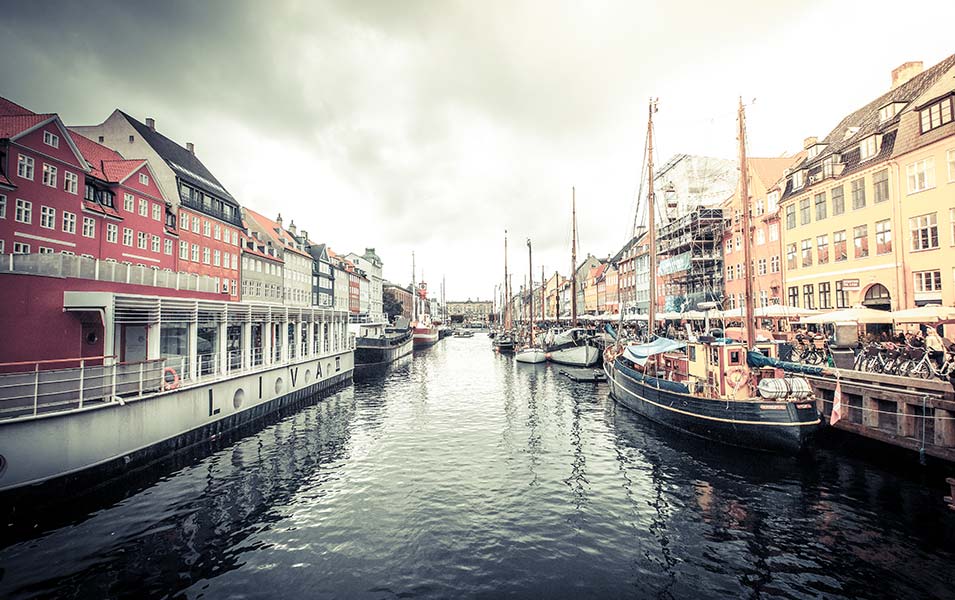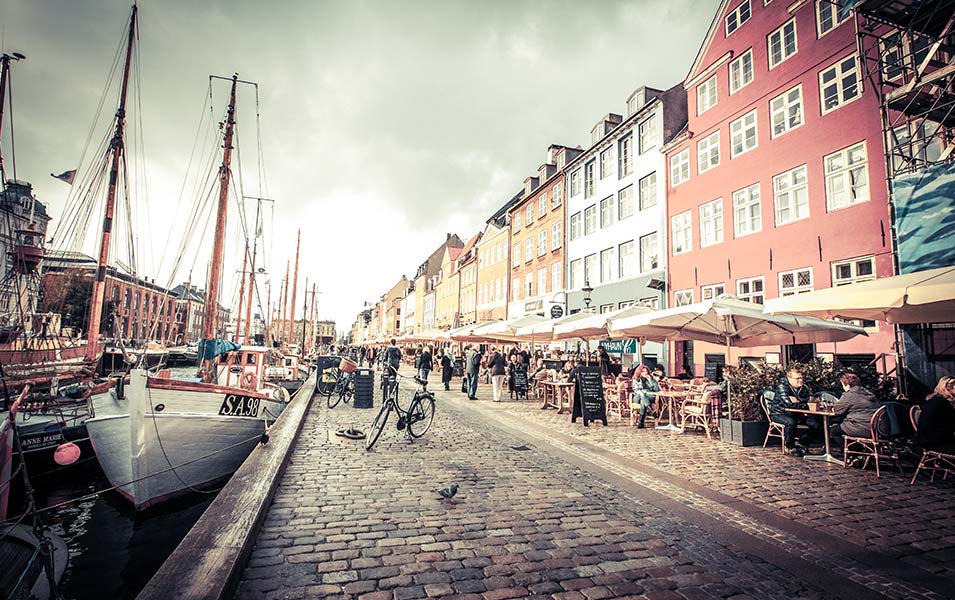 Foto di sekitar Nyhavn | Karena udaranya masih lumayan anget, deretan cafe-cafe di sepanjang jalan lumayan penuh sama pengunjung. 
* * * *
Kunjungan ke Tivoli pada saat perayaan Halloween ini sebenernya bukan yang pertama kali untuk kami berdua. Dua tahun yang lalu kami juga udah pernah ke sana bareng ortu dan adek gue yang lagi liburan ke Swedia. Tapi karena saat itu udaranya udah dingiiiiiiiin banget jadi foto-fotonya ga puas deh. Ditambah lagi kan sekarang juga udah ada Jo, jadi bolehlah sekali-sekali ngasih liat keriaan sama si kecil. Siapa tau gedenya jadi suka theme park kayak mamanya.. hihihi..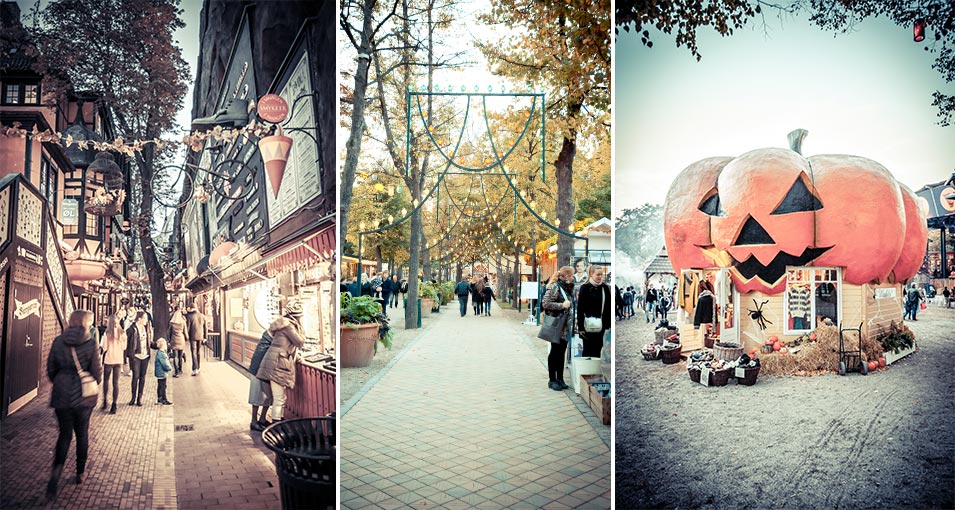 Hiasan halloween yang ngepol abis.. bikin tambah cinta ke Tivoli tiap kali perayaan spesial gini
*  *  *
Ada kejadian manis selama kami menunggu matahari terbenam. Sembari istirahat dan ngemilin ayam keepci, kami bertiga duduk di sebuah bangku dekat hiasan-hiasan di bagian tengah taman. Tiba-tiba aja ada seorang anak perempuan sekitar umur 2-3 tahun menghampiri Jo yang lagi dipangku papanya dan pas udah deket dia diem ngeliatin Jo sambil pelan-pelan nyoba megang tangan si kecil. Gue dan Bubu cuma bisa senyum-senyum sambil nahan ketawa sementara si Jo seperti biasa cengar cengir aja ketemu orang. Setelah berkali-kali dipanggil ibunya akhirnya si anak perempuan mau beranjak juga dari depannya Jo sambil teteup matanya ngeliatin. Hahahah.. Dek.. kamu dikira boneka kayaknya deh sama kakaknya.. 

And finally the sun went down…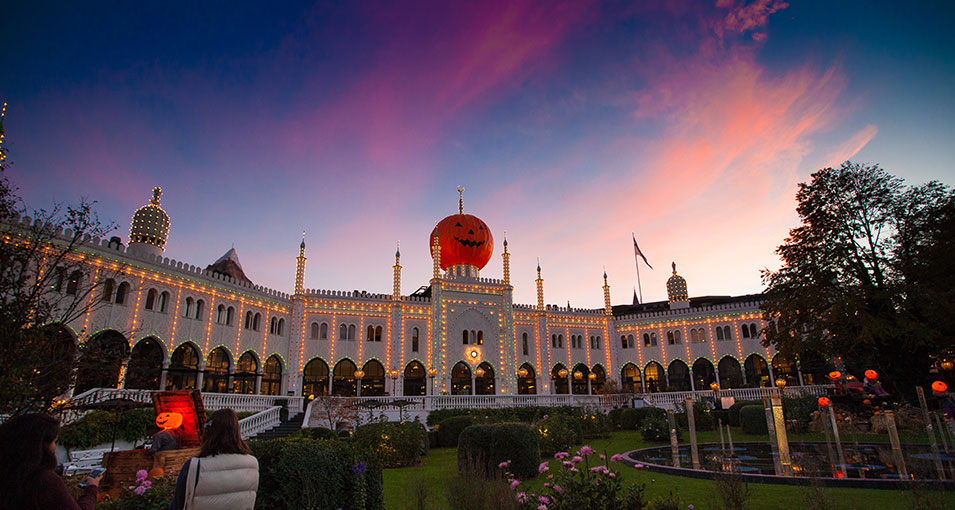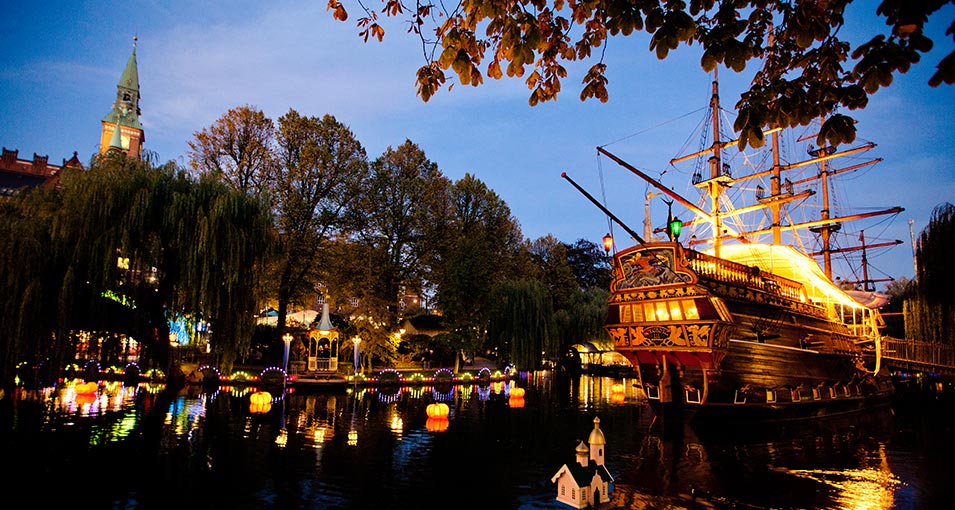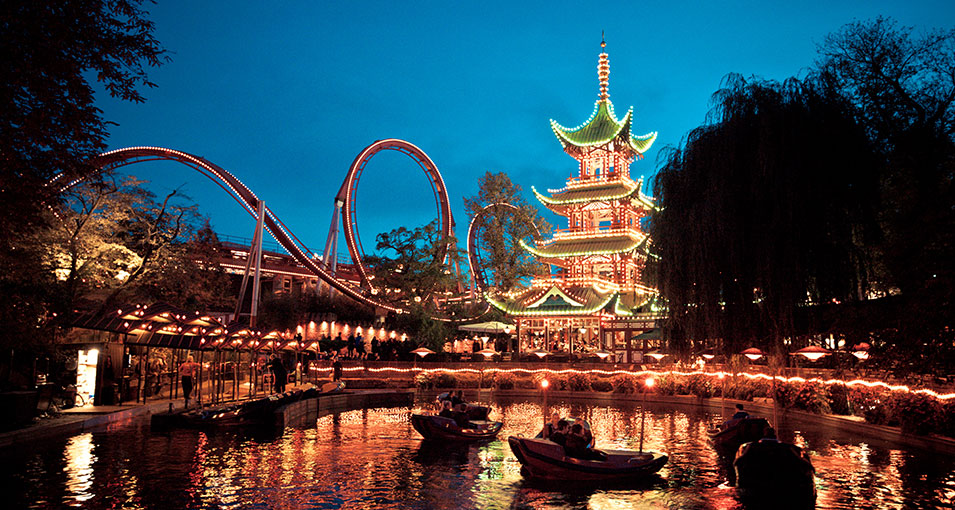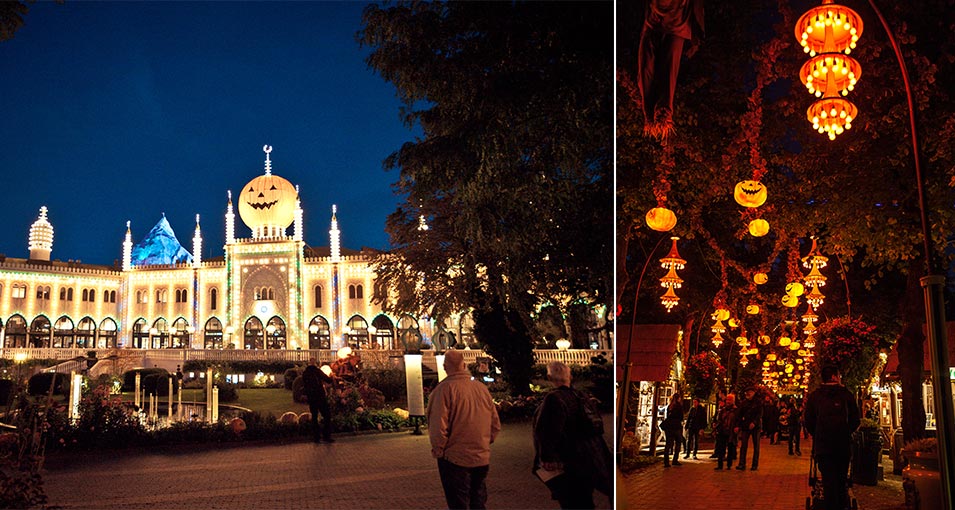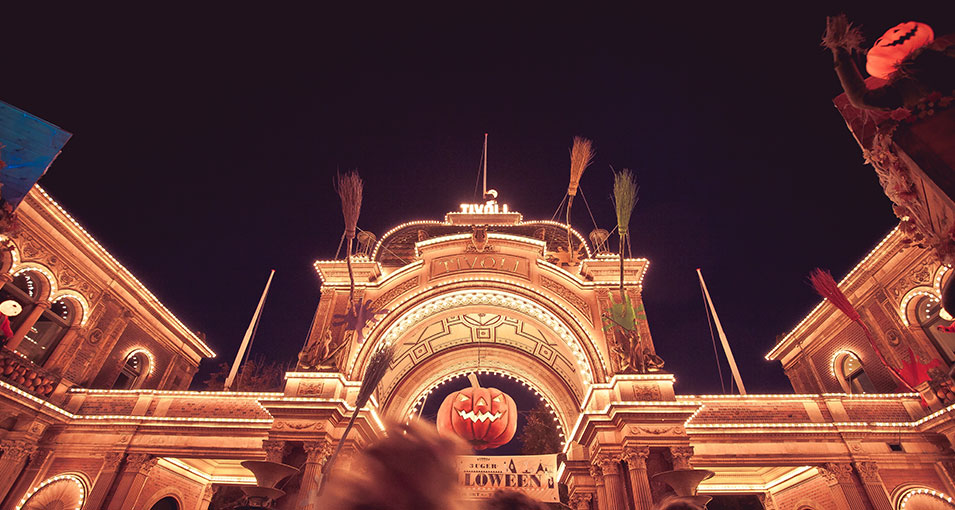 After the sunset… welcome to the magical land of Tivoli
Aaaaah.. aku sukaaaaaaaaaa… Walaupun udah dua kali kesana tapi rasanya ga bosen-bosen deh motoin semua pernak pernik dan hiasan halloween yang dipajang. Cantik bangeeeeeeeeeet!!
* * * *
In the end.. it was the best anniversary day ever. The whole day was pretty awesome but being able to enjoy it with them both made it perfect. Couldn't ask for more!